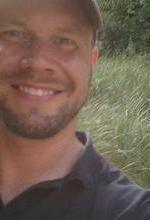 Born and raised in Muskegon. The Lakeshore areas are near & dear to me as they are my old stomping grounds.

Being a second generation realtor and following in the footsteps of Cindy Ellis, I have been exposed to the industry ever since I can remember. I have over a decade of licensed real estate experience and earned my brokers license in 2011.

It is my goal to create relationships with clients that last a lifetime through earning not only their trust, but that of their friends & family. Proving my worth and earning ones trust is only done one step at a time through honesty and constantly demonstrating integrity through hard work, dedication & prompt follow-up.

I love real estate!!